Check Out Bento's Recent News And Annoucements

Why the Mode of Communication Matters for Advisors
The myth of the summer lull in financial advice

All-Star Roster of Investors Backs Predictive Technology Startup Bento Engine
Meet the LUMINARIES Class of 2023 Finalists

Advice Engagement and Lead Generation on the Ascent
The Power of Thoughtful Financial Advice During Key Life Events
Reflections on Michael Kitces' fintech map
GetReal! with Philipp Hecker & Charlotte Ketelaar
Differentiate Your Practice By Ensuring Your Client's Children Are Financially Literate
ChatGPT: Miracle, meme or menace?
Bento Engine Surpasses 7,000 Advice Opportunities
Bento Engine CEO Discusses New Children's Financial Education Program
Bento Engine Launches "Life Events" to Provide Financial Advisors with Content Guidance for Key Milestones
Bento Engine Launches Children & Wealth Program to Educate the Next Generation

WealthStack Roundup: News From Bento Engine, Holistiplan and Addepar
Preparing advisors for the great wealth transfer with CRM alerts, childhood financial literacy and piggy banks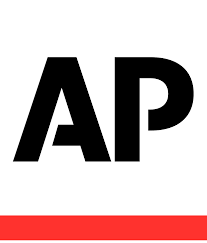 Bento Engine Adds Three New Hires Including Chief Growth Officer

Three Standouts From AdviceTech.LIVE 2022
Using tech to help advisors be more human more often.
How To Give Clients Life-Changing Advice at the Exact Right Times
The Power of Advice and Technology in Wealth Management
Reflections on Michael Kitces' fintech map

The WealthStack Podcast: Why the Timing of Financial Advice Matters
Empowering Advisors to Deliver Advice Beyond Investing
GetReal! with Philipp Hecker & Charlotte Ketelaar
Differentiate Your Practice By Ensuring Your Client's Children Are Financially Literate
How Being High Tech Leads to Being High Touch with Customers
ChatGPT: Miracle, meme or menace?
Bento Engine Surpasses 7,000 Advice Opportunities
Bento Engine CEO Discusses New Children's Financial Education Program
Bento Engine Launches "Life Events" to Provide Financial Advisors with Content Guidance for Key Milestones
Bento Engine Launches Children & Wealth Program to Educate the Next Generation

WealthStack Roundup: News From Bento Engine, Holistiplan and Addepar
Preparing advisors for the great wealth transfer with CRM alerts, childhood financial literacy and piggy banks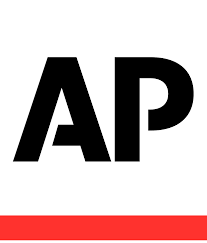 Bento Engine Adds Three New Hires Including Chief Growth Officer

Three Standouts From AdviceTech.LIVE 2022

All-Star Roster of Investors Backs Predictive Technology Startup Bento Engine